Glutton Bridge Library
The library is in a two storey stone building in Glutton Bridge, approximately five kilometres south of Buxton in Derbyshire. Drive south-east out of Buxton on the A515 and after three kilometres fork right on the B5053. Go up the hill past the quarry and down through Glutton Dale. One kilometre after the cross roads the library is in a group of grey stone buildings, including a garage, on the right hand side of the road. This map link gives a map of the location to help you find the site, and this link provides the Google Street View of the premises. If you have Sat Nav, the post code is SK17 0EN.
Should you wish to visit the library you must contact the librarian to ensure that the library will be open and there will be someone available. There are desks in the library where you can sit to read the volumes on the shelves, and a computer is available with internet access, Open Office, and MS Office (but bring your own memory stick). This is a reference library only, but material may be photocopied.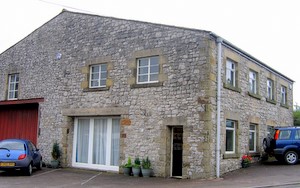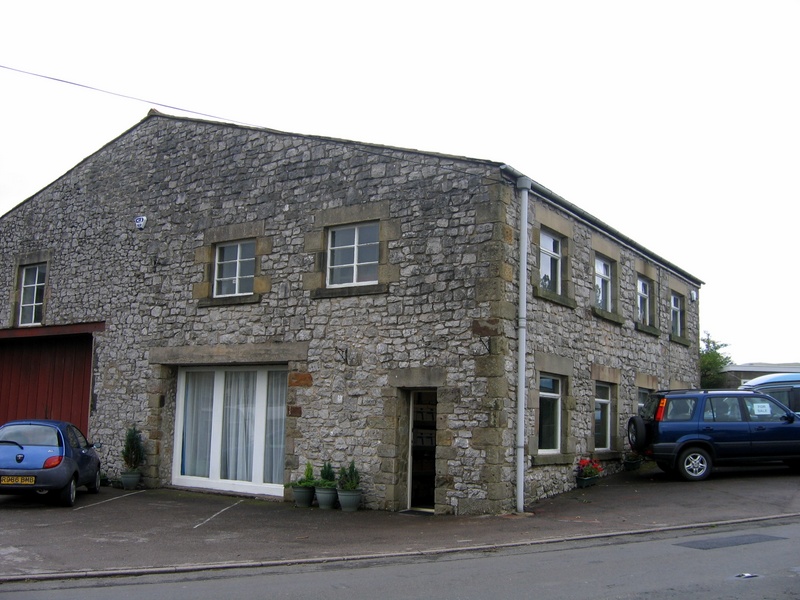 Contact details
The Librarian
British Caving Library
The Studio
Glutton Bridge
Buxton
SK17 0EN
Phone: 01298 83382
Email: bcra-librarian@bcra.org.uk
(Click for the librarian's vCard)